Who doesn't like a good bowl of mac and cheese for dinner?! With all of its rich flavor and cheesy stretchy texture, just the thought of it can make one's mouth water. However, keeping the deliciousness of it aside for a moment, this classic dish is packed brim full with calories. And it's no secret that anything that heavy is certainly not healthy if consumed very often.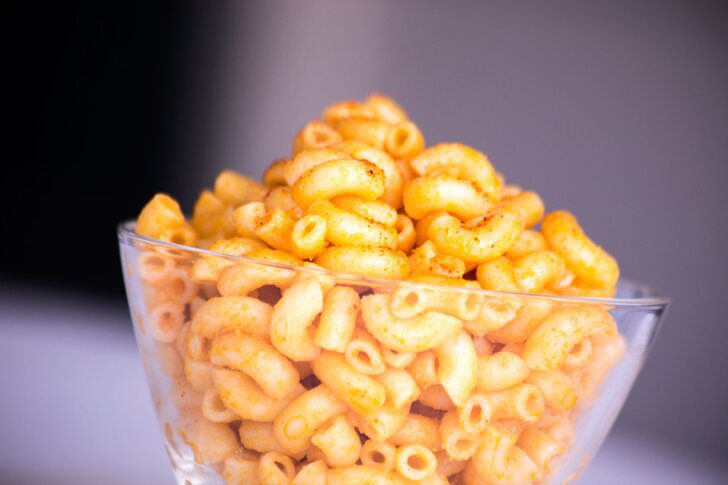 But who said you have to give up on your favorite meal altogether?! We're here to share its healthier version so that you can enjoy it guilt-free. 
P.S: This one's especially for those who are on a diet or are trying to switch to a healthier lifestyle. It will take out all the not-so-healthy stuff without compromising the flavor. 
Let's not wait any longer, we present to you a much healthier version of Mac and Cheese!
Begin with getting the ingredients
Before we start, we should tell you that the recipe below is for 8 servings, so you can adjust the quantities depending on how many people are gonna be gorging on the end result. Also, this should take you about an hour and forty minutes to make, including 20 mins for preparation. 
Let's begin. You'll need: 
2 cauliflowers (medium, cut into florets)

1 cup heavy cream 

4 cups of shredded cheddar

2 cups of shredded mozzarella 

2 tablespoon extra virgin olive oil 

6 ounces of cream cheese (cut into cubes)

Kosher Salt

Freshly ground pepper 

Butter to put onto the baking dish 

1 tablespoon of hot sauce (only if you want to) 
Oh, we almost forgot! There are gonna be toppings on this one, and they'll be as important as the core ingredients. Here's what you'll need on top: 
¼ cup of grated parmesan 

4 ounces of crushed pork rinds (only if you want to, adds a pleasant crunch) 

1 tablespoon of extra virgin oil 

2 tablespoons of parsley (finely chopped, for garnishing)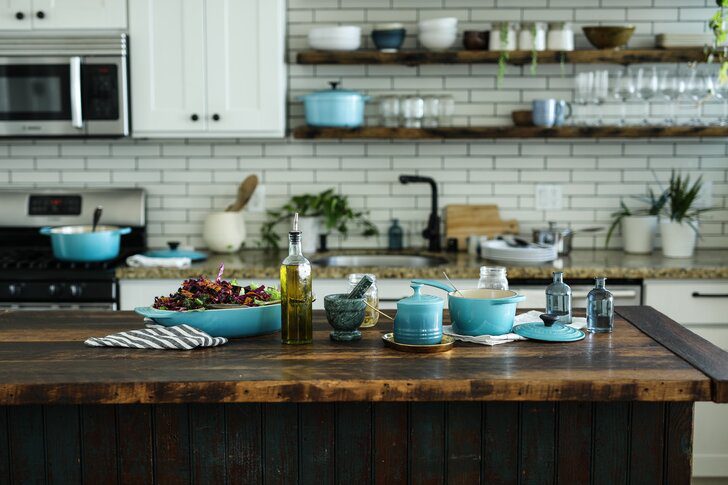 Let's cook
First, preheat your oven to 375 degrees and butter that baking dish. While the oven is heating up, toss the cauliflower in a large bowl along with two tablespoons of oil and a pinch of salt. Then spread it out onto a separate baking sheet and roast it in the preheated oven for about forty minutes, or until it's tender and lightly golden. 
In the meantime, add the cream to a large bowl and heat it on medium. Let it simmer and then lower the heat, after which you should add in the cheese and stir until it's melted. Now, remove the bowl from the stove and add your hot sauce to the concoction if you're using it. Now season with salt and pepper. 
Get the roasted cauliflower and toss it in this mixture. Taste and see if the seasoning is of the desirable flavor you want. If it is, you're good to transfer the mixture to the buttered baking dish. On the side, in a medium bowl, combine the parmesan, oil and pork ribs. Sprinkle this topping evenly above the cauliflower and cheese mixture. 
Bake for about fifteen minutes, until golden. If you want, you could switch the oven to broil for an additional two minutes to toast the toppings more. Finish it off, by garnishing with parsley before serving.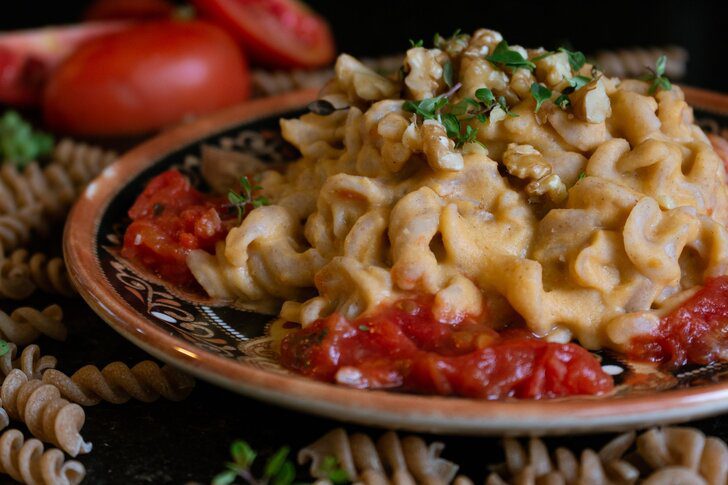 Yum Yum!
That's it! You don't need our permission to dig in now (which we're sure you want to do)! Do try this exciting healthy recipe for mac and cheese and let us know how you found it.