Before you come at us with the cheese in a sweet breakfast bun sounds wrong! comment, just hear us out. This really works and it tastes great! Trust us, these cinnamon rolls are just too good to miss out on. And you won't even be able to taste the cheese.
In this recipe, the stretchy mozzarella helps ensure that the rolls aren't exactly crumbly and also adds some fluffy chewiness. What you'll get in the end is a wickedly delicious cinnamon roll that no one will be able to guess is keto!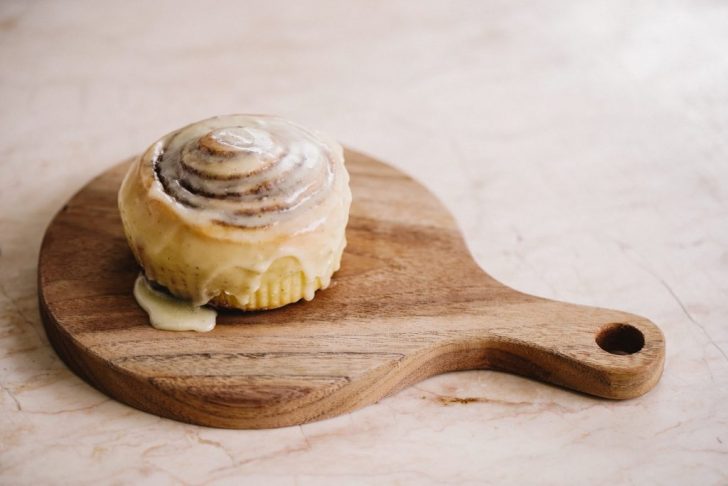 This recipe yields 1 dozen cinnamon rolls. Prep time: 10 minutes. Total time: 80 minutes.
Here's What You'll Need
For the Rolls:
finely ground almond flour – 2 cups

coconut flour – 2 tbsp

keto-friendly brown sugar – 1/3 cup

keto-friendly granulated sugar – 1/4 cup

ground cinnamon – 1 tbsp

gluten-free baking powder – 1 tbsp

shredded mozzarella – 2 cups

butter – 3 tbsp (melted)

cream cheese – 4 oz

eggs – 2 large 

pure vanilla extract – 2 tsp
For the Glaze
heavy cream – 2 tbsp

cream cheese – 3 oz

keto-friendly granulated sugar – 2 tsp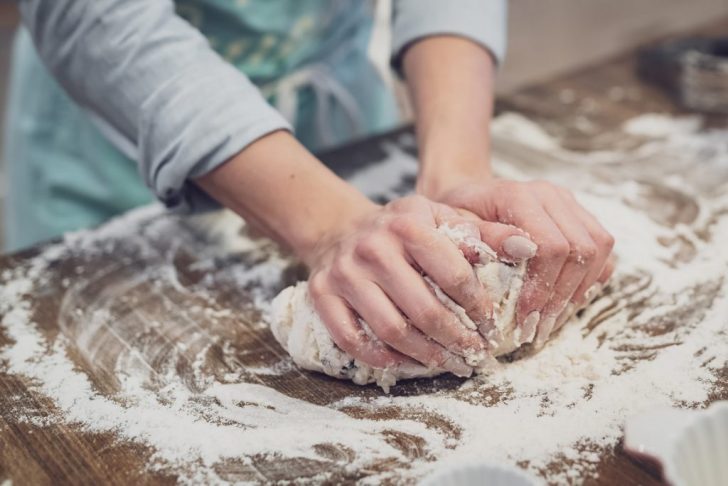 Let's Get to Cooking
For the Rolls
Step 1 – Grab a large bowl and add all your dry ingredients (flours, sugars, and baking powder), and mix thoroughly.
Step 2 – In a separate bowl, add your eggs and vanilla, and whisk thoroughly.
Step 3 – Grab a microwave-friendly bowl and add your cream cheese and mozzarella. Toss it in the microwave to melt for 90 seconds. Stop at 30-second intervals to mix the melted cheese mixture.
Step 4 – Combine the melted cheese mixture with your eggs and vanilla mixture. Then add it to your dry mixture and knead until fully combined.
Step 5 – Place a piece of parchment paper on a surface and place the kneaded dough on top. Grab another piece of parchment on top and roll the dough until you get a 16×10″ rectangle. Brush the surface of the dough with a mixture of 2 tbsp melted butter, some cinnamon, and some brown sugar. Roll it into a log and chill for 10 minutes.
Step 6 – Preheat your oven to 375°. Grab an 8×8″ metal baking pan covered with parchment paper and greased with butter.
Step 7 – Once chilled, cut the log into 12 equal pieces. Place on your metal pan, brush with remaining butter mixture and bake for 30 minutes until golden brown.
For the Glaze
Step 1 – Grab a heat-resistant bowl, add your melted cream cheese.
Step 2 – Add your heavy cream and sugar and whisk until you get a smooth consistency.
Step 3 – After baked cinnamon rolls have rested slightly, drizzle your glaze on top before serving.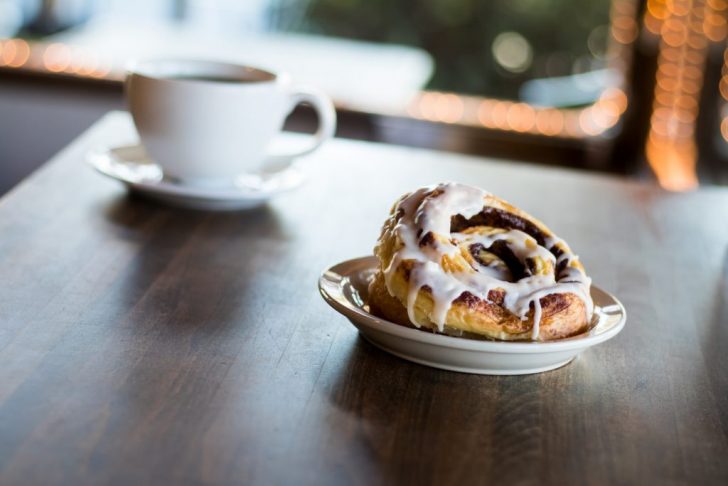 Final Note
Because of a lack of wheat flour, keto desserts can be difficult to pull off. Though almond flour is amazing on its own, it can't develop the gluten that wheat flour does. But, with this amazing keto cinnamon rolls recipe, you won't even spot a difference between the real thing and this!