What should we cook today? Yesterday we had chicken curry, the day before that we had pasta! Oh wait, how about a wholesome salad; but the kids won't enjoy it. Arghhh! Let's have takeout instead.
If you're someone who happens to have such conversations around the house almost every other day, welcome to the club bestie!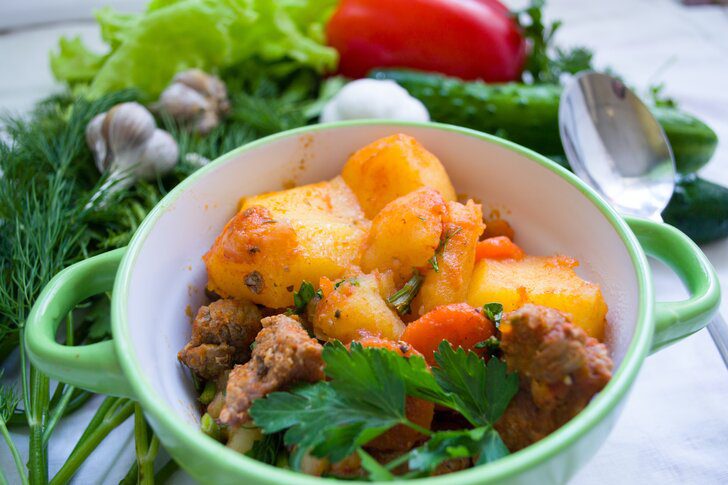 Without a doubt, it's an ultimate struggle to get an interesting dinner on the table night after night. And by chance, if your kids are fussy eaters, may God help you! In such cases, the struggle gets multiplied by a thousand. But, there's no need to worry. Even top chefs and professional cooks go through the same problem. This is why we present you with some wholesome and feisty dinner recipes that you can make on weekdays without thinking twice.
Each of these dishes is an all-time favorite of the world's top chefs (Kevin Curry, Steven Cook, Lindsay-Jean Hard, and more), and they're not only easy to prepare, but are lip-smackingly delicious too! So what are we waiting for? Let the salivating begin! 
Julia Turshen's celebration chicken with sweet potatoes & dates
Don't be too intimidated by the name of the dish. It might sound like one that's appropriate for the holiday season, but it's far away from any fuss. This is one of the best pot dishes you can whip up for your entire family on a weekday, or even for those special celebratory dinners, states Julia.
It's an entire meal in itself since it contains a main dish (chicken) and a side dish (dates and sweet potatoes). All you need to do is put all the ingredients in a deep pot, add the required seasonings, put it on the stove on medium heat, and let it cook. Allow the chicken to release its juices and ooze out those amazing flavors in the pot. So good and super easy! A dish you'll make over and over again.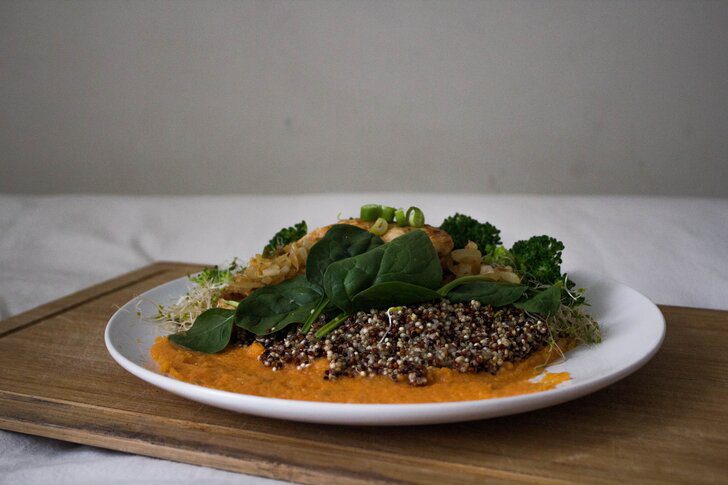 Kevin Curry's Southwest shrimp quinoa
Did you buy a huge batch of quinoa a while back and it's still sitting in your pantry because you have no idea how to cook it? If yes, well, your savior is here! This southwest shrimp quinoa is sure to be a game-changer for you. And the best part is, you can customize this dish however you like. Choose whatever protein, grains, and vegetables you have lying around in stock, and add the flavors of your choice. Voila! A great dinner bowl is ready.
Giada de Laurentiis's slow-cooked turkey meatballs
If you're able to spare time in the morning, marvelous. In such a scenario, slow cooking pot dishes have to be your best friends. And the best part is, these juicy, flavorsome, and fulfilling meatball recipes only require a 15-minute prep time. All you need to do is prep for the dish in advance and put it in a slow cooker, and then just let it cook and simmer in its own juices all day long. By the time you're home, a plate of freshly grated parm will be waiting for you. 
Wrapping up
The upcoming holiday season will surely lead to some really hectic weekdays, days when prepping for the regular meals will be an even bigger task. On those days, these recipes will come to your rescue and help you satisfy those hunger trails.